Today on the The Broke and Bookish' Top Ten Tuesday: Books on my Winter TBR.
We haven't got winter this side of the world, but I've gotten hold of a few books. Here's hoping I get around to reading–and finishing–them during the cold holidays (what holidays? 😯). Otherwise, this list may very well be Tsundoku Part Two. 😛 (Part One is here.)
Spark Joy, by Marie Kondo. Sequel to her best-selling "The Life-Changing Magic of Tidying Up" which I have FINALLY finished reading and can now strike off my tsundoku list. 😉
The Brain That Changes Itself, by Norman Doide.  The human brain was traditionally thought of as unchanging, with specialized parts and specific pathways. Recent advances in science, however, have shown that the brain is capable of regeneration and reorganization.  The premise sounds cerebral (pun intended), but the stories are more personal than academic. The narratives go beyond medical research. You have ACTUAL PEOPLE (not lab rats and guinea pigs) and REAL LIFE EXPERIENCES (not controlled experiments), who have recovered from their injuries and in the process, have debunked previously held notions about the brain. It's kinda hopeful, actually. 😉 Here is a fantastic review of the book.
The Upward Spiral, by Alex Korb. This book was deeply quoted in a Business Insider article. It still applies the above principles of neuroplasticity, but is more focused on emotions. 🙂
The Confessions of St. Augustine.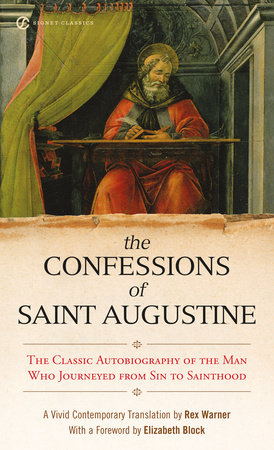 The C.S. Lewis Signature Classics.